THE SEA SPEAKS.
LET'S LISTEN.
For many of us, the ocean exists as background noise, quietly lapping at distant shorelines. But as a brand born from the sea and powered by the self-regenerative properties of kelp, we're committed to listening closely to its needs—and sharing its story with the world.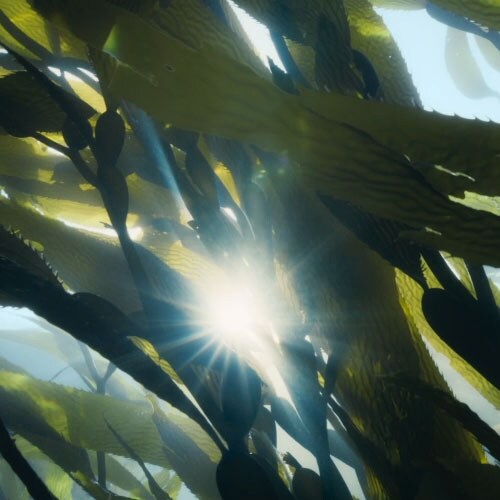 With our Blue Heart initiative, we aim to give back to the ocean which has provided us with so much. Through awareness-raising programmes, partnerships with inspiring environmental advocates, and charitable donations through the La Mer Blue Heart Oceans Fund, we're committed to helping protect marine habitats across the globe in hopes of ensuring flourishing seas for generations to come.
Over 90% of La Mer's sea plants are responsibly sourced.
Inclusive of Sea Kelp, Marine & Seaside Plants & Seaborn Ferments, by volume purchased in FY 2021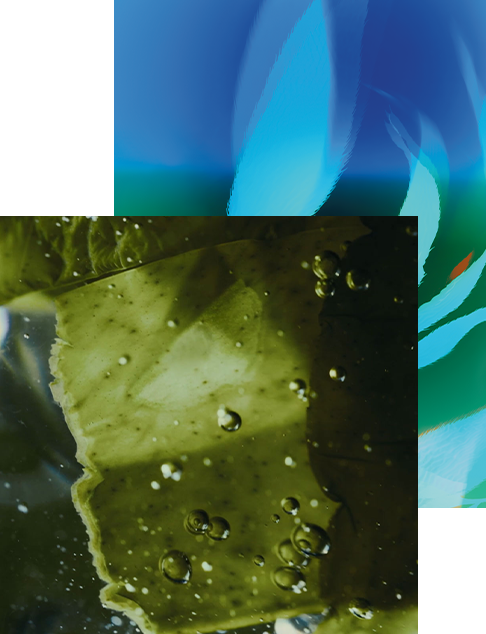 In the pristine waters of the Pacific coast, we hand-harvest Giant Sea Kelp from just the very tops of the flowing fronds, a method that supports the sustainability of this resource. These gold-green strands hold the nutrients that, once unlocked, give Miracle Broth™ its iconic power.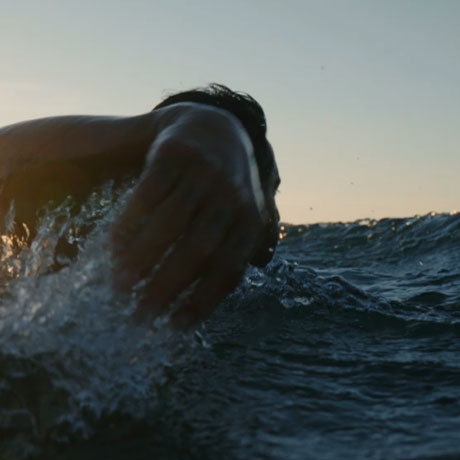 We launched this fund to further our La Mer Blue Heart initiative by helping support the efforts of ocean conservation organisations around the world.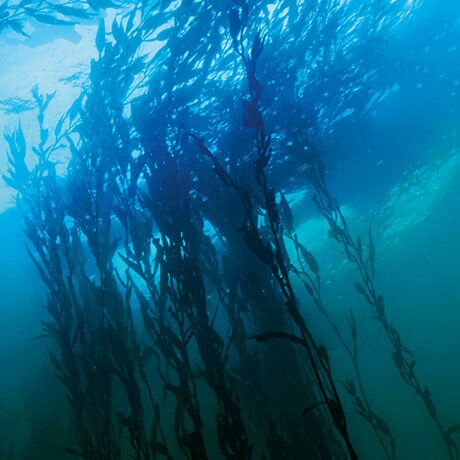 RESTORATIVE OCEAN FARMING
Our support for GreenWave
GreenWave scales the regenerative ocean farming model across North America by partnering with fishermen, Indigenous groups and other under-resourced coastal communities directly affected by climate change. With a grant, we're supporting their goal to plant one million acres of regenerative crops over the next decade.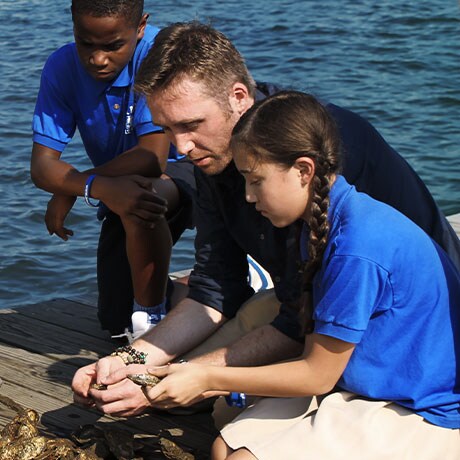 Our support for EarthEcho International
EarthEcho's OceanEcho 30X30 initiative aims to build a global youth movement to protect 30% of our ocean by 2030. Key regions of focus include the Galápagos, Antarctica, coastal California and southeast Florida.
Together, we also launched the Future in the Bag campaign, working with local communities across the United States to reduce the use of plastic bags.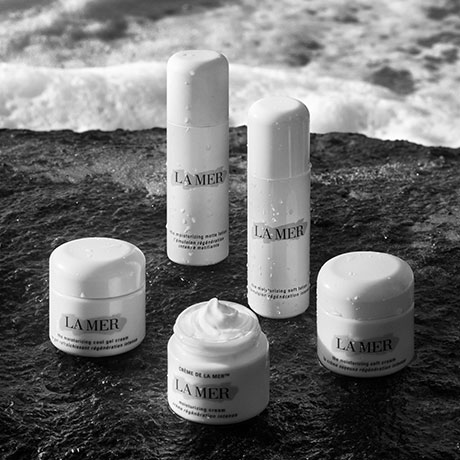 By the end of 2025,
over 75 percent of our product packaging will be recycled, recyclable, reusable, refillable or recoverable.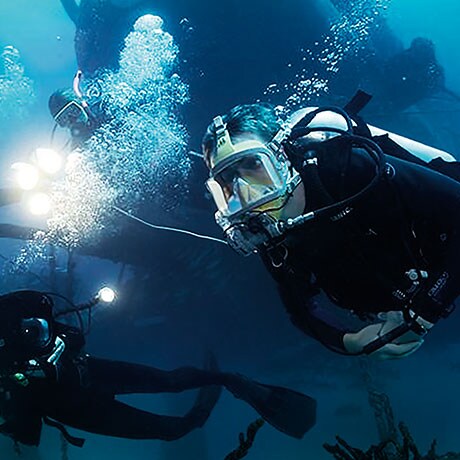 LA MER
BLUE HEART AMBASSADORS
We partner with leading conservationists and scientists to educate and empower the next generation of ocean advocates—and inspire action in support of protecting our seas.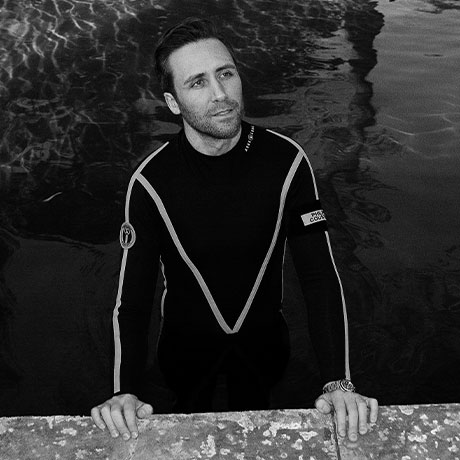 A leading environmentalist, explorer, and award-winning filmmaker, Philippe focuses his conservation efforts on empowering youth around the world to build a sustainable future for our oceans.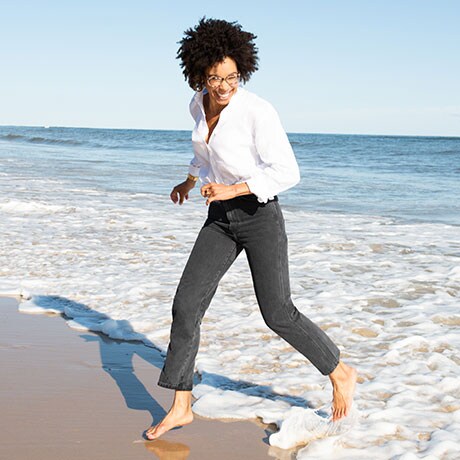 DR. AYANA ELIZABETH JOHNSON
Dr. Johnson is a marine biologist, policy expert, and the founder of Urban Ocean Lab, a think tank for the future of coastal cities.
BLUE HEART PROGRESS (SO FAR)
Our renewed partnerships assist EarthEcho's organization of coastal restoration projects across 5 countries, while GreenWave significantly progresses towards their goal of building the first indigenous-owned kelp hatchery on the east coast.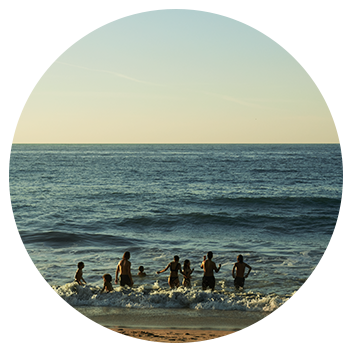 With a grant, La Mer Blue Heart Oceans Fund supports GreenWave's mission to scale regenerative ocean farming to coastal and Indigenous communities around North America.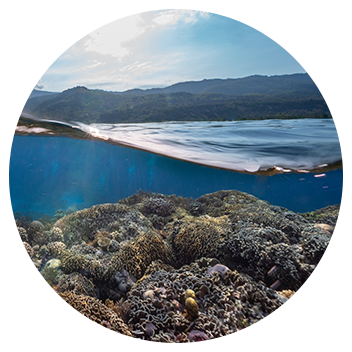 We were proud to support EarthEcho's OceanEcho 30X30 initiative, which aims to build a global youth movement to protect 30% of our ocean by 2030.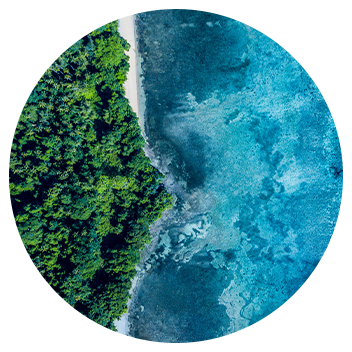 With our assistance, The Nature Conservancy plants 400,000 mangroves in the Caribbean.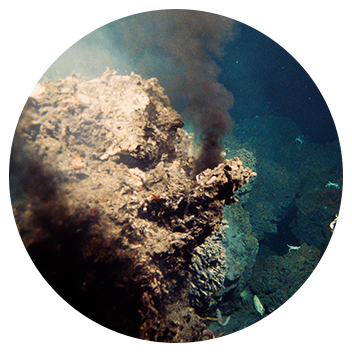 Support for the Oceano Azul Foundation leads to the discovery of the LUSO Hydrothermal Field in the Azores, a unique zone of biological, geological and chemical importance that is now declared a Marine Protected Area.
We launch La Mer Blue Heart Oceans Fund as a way to make charitable contributions that support ocean preservation efforts.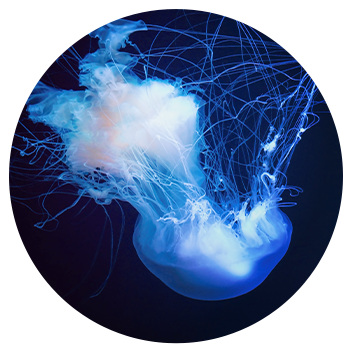 We support two new National Geographic Society Emerging Explorers who are making strides in ocean sustainability research and biofluorescence.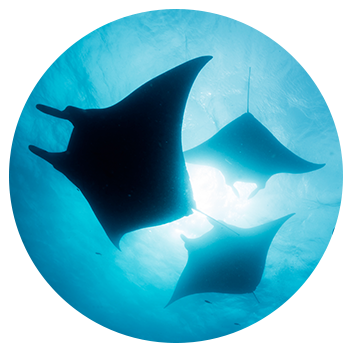 We kick off a 3-year partnership with the National Geographic Society to help support their emerging explorers program.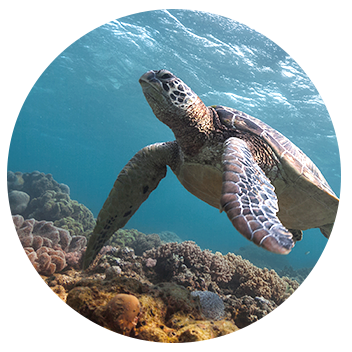 La Mer embarks on an eight-year partnership with Oceana to support Marine Protected Areas. The partnership resulted in the protection of 16.1 million square miles of seafloor habitats.